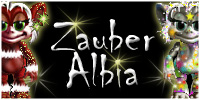 Currently not being updated, this site is a partner to Mummy's Creatures and Alien's Creatures World, among others.
Summary of Content
Two original Creatures 2 norn breeds, the Konfetti Norns and the Christmas Norns, as well as many years of accumulated Creatures "stuff" like BigNorna (Big Brother in Albia) and the Creatures 2 Weihnachtsaktion Secret Santa for Christmas 2002.
GreenReaper: Someone with better German than Babelfish should probably add some of this stuff in. :-)
History
Ad blocker interference detected!
Wikia is a free-to-use site that makes money from advertising. We have a modified experience for viewers using ad blockers

Wikia is not accessible if you've made further modifications. Remove the custom ad blocker rule(s) and the page will load as expected.