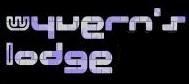 Summary of Content
Also provides the C2 Hatchery Expansion (lets you hatch the original C1 norn breeds in the C2 hatchery)
History of Website
Initially a Yahoo Group, this site moved to Geocities on 2 August 2004 after repeated spamming. On 18 August 2009, it was announced that the site will be moved to its own page on the site http://tangentrine.com due to the approaching closure of Yahoo Geocities.
Ad blocker interference detected!
Wikia is a free-to-use site that makes money from advertising. We have a modified experience for viewers using ad blockers

Wikia is not accessible if you've made further modifications. Remove the custom ad blocker rule(s) and the page will load as expected.