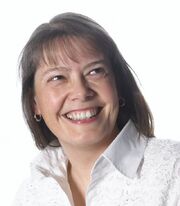 Sarah Keefe was part of the Cyberlife web team, being on-line editor in 1998 - 1999(?); she previously worked at SCO. She was responsible for editing the Cyberlife newsletter Stuff & NORNsense. Upon leaving Cyberlife she went to work for Amino Communications. She now works as marketing manager for Bango, a company founded by Anil Malhotra in 1999.
External sites
Ad blocker interference detected!
Wikia is a free-to-use site that makes money from advertising. We have a modified experience for viewers using ad blockers

Wikia is not accessible if you've made further modifications. Remove the custom ad blocker rule(s) and the page will load as expected.