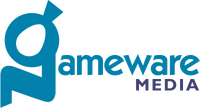 Gameware Media is a subsidiary of Gameware that is involved with licensing the concept and software behind BAMZOOKi to broadcasters in other countries. It has a five year license to do so from the BBC. Its only known member is Paul Tyler, and its offices appear to be in Frederiksberg, Denmark.[1] It is or was a part of the "5te" incubator at the IT University of Copenhagen.[2]
References
External links
Ad blocker interference detected!
Wikia is a free-to-use site that makes money from advertising. We have a modified experience for viewers using ad blockers

Wikia is not accessible if you've made further modifications. Remove the custom ad blocker rule(s) and the page will load as expected.