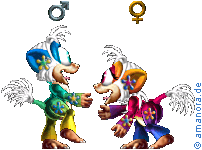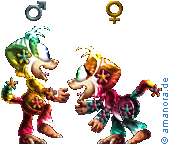 The Flora Norns are available for Creatures 2 only and occupy Grendel slot T. Like the Dewa Norns, they were created by Amanora with a modified Akamai Canny Norn genome from Kathira; the norns can breathe underwater and are happy around plants. As they age, they become even more colourful and decorated with small flowers.
The Flora Norns can be found at Amanora's Creatures.
On the 24th November, 2005, version 2 of the Flora Norns was released to the public.
Ad blocker interference detected!
Wikia is a free-to-use site that makes money from advertising. We have a modified experience for viewers using ad blockers

Wikia is not accessible if you've made further modifications. Remove the custom ad blocker rule(s) and the page will load as expected.