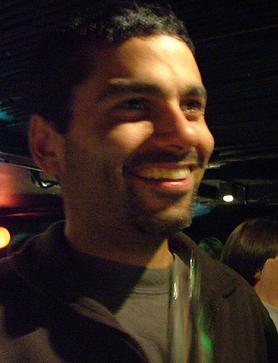 Dylan Banarse (probably DYLSKi on the BAMZOOKi message board) started off with some work on the C1 Life Kit and was later responsible for neuroscience and other work on the brain for Creatures 2 and Creatures 3 at Creature Labs. He is now Senior Artificial Life Engineer at Gameware Development and Lead Programmer for BAMZOOKi.
Did you know? Dylan is rumoured to love pistachio nuts.
External links
Ad blocker interference detected!
Wikia is a free-to-use site that makes money from advertising. We have a modified experience for viewers using ad blockers

Wikia is not accessible if you've made further modifications. Remove the custom ad blocker rule(s) and the page will load as expected.