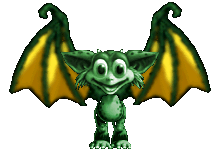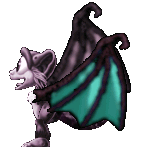 The Draco Norns were created by ShadowText. After the author and his site (Dark Pantheon) vanished from the Creatures Community, the Draco Norns appeared for a short time on Maddoc's Welt, only to disappear again when this site was also taken down without notice.
The Draco Norns were later featured in Pimp My Breed, getting a complete overhaul; the new version can be downloaded at Alien's Creatures World.
The Draco Norns occupy Norn breed slot R. The same slot is used by the Aardvark Norns, Borg Norns, Dancing Monkey Norns and Rad Norns.
Ad blocker interference detected!
Wikia is a free-to-use site that makes money from advertising. We have a modified experience for viewers using ad blockers

Wikia is not accessible if you've made further modifications. Remove the custom ad blocker rule(s) and the page will load as expected.