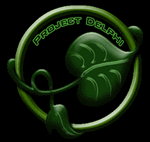 Delphi
was a team of developers for
Creatures 3
and
Docking Station
. It was first formed on March 14, 2006. It was not dubbed Delphi Development until a week later, March 21, 2006. It consisted of five members working on one project, the
Ancient Forest
.
There were some tensions and misunderstandings within the group (including the premature expulsion of some members) that caused a re-structure of the team about a month after its formation. In the new structure, there was no "Project Leader" as such, only individual department heads. With the resignation of the lead Spriter, Embri, the Ancient Forest was officially dropped.
Delphi Development Team

Sprites
Coding
Concept & Agent Design
Previous Members
Current Projects
Metarooms
Agents
Those included with the Ancient Forest
Ad blocker interference detected!
Wikia is a free-to-use site that makes money from advertising. We have a modified experience for viewers using ad blockers

Wikia is not accessible if you've made further modifications. Remove the custom ad blocker rule(s) and the page will load as expected.