Das Piratenschiff (aka The Pirate ship) is a Christmas present from NornenMeister for the Creatures Community and has been released on December, 24th, 2007.
On this wild pirate ship it is no radioactivity, and there is room enough for land creatures, water creatures and also flying creatures. But it is not possible to play with swimming Creatures and flying Creatures simultaneously, becouse the two Cobs are not working at the same time. This world consists of completely new graphics and 40 new rooms.
Das Piratenschiff (The Pirate ship) also runs under The Albian Years and can be found at Mummy's Creatures.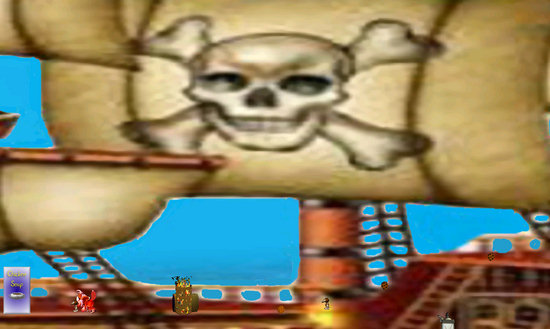 Ad blocker interference detected!
Wikia is a free-to-use site that makes money from advertising. We have a modified experience for viewers using ad blockers

Wikia is not accessible if you've made further modifications. Remove the custom ad blocker rule(s) and the page will load as expected.