Christmas in Albia was published by NornenMeister as a Christmas present for the Community and has been released on December, 24th, 2006.
This world is based on Albia at Night. Some bridges and elevators were added. Other things were removed such as the Ugly Mushrooms and the Gensplicer.
Celebrate a beautiful Christmas with your Norns. There is a big Christmas tree for your Norns in the desert with many presents and gifts. The snowflakes are falling from the sky and the angels are rejoicing. Ettins and Grendels can celebrate Christmas too as there is also a Christmas tree in the marsh with presents and gifts.
This world also runs under The Albian Years.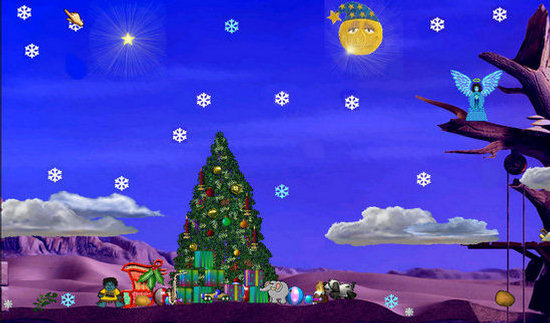 Ad blocker interference detected!
Wikia is a free-to-use site that makes money from advertising. We have a modified experience for viewers using ad blockers

Wikia is not accessible if you've made further modifications. Remove the custom ad blocker rule(s) and the page will load as expected.