The C2 Grendel for C3/DS is a new Grendel breed created by Pharoah: "This is my new Grendel Breed converted from C2 to C3/DS! They have a new genome for better behavior and they occupy Grendel slot T." Get them at Breed Storage It is a conversion of the Bulbous Grendel from C2.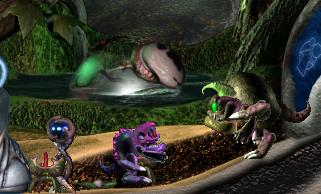 This breed has been known to cause some game crashes. A fix made by Norngirl can be downloaded at Norngirl's Temporary Storage Place.
See Also
Ad blocker interference detected!
Wikia is a free-to-use site that makes money from advertising. We have a modified experience for viewers using ad blockers

Wikia is not accessible if you've made further modifications. Remove the custom ad blocker rule(s) and the page will load as expected.