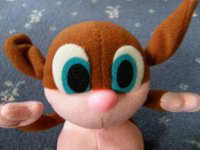 Berry was the first Norn make his way onto the web by joining social networks such as Facebook and Twitter, where he could share his thoughts and photos on life away from Albia.
It wasn't long before Berry, or Norn as he is often known, had gained a small following, and later on he was even joined by other friends, such as Random and Blueberry.
Links
Ad blocker interference detected!
Wikia is a free-to-use site that makes money from advertising. We have a modified experience for viewers using ad blockers

Wikia is not accessible if you've made further modifications. Remove the custom ad blocker rule(s) and the page will load as expected.